Date: 18-05-2018, 06:26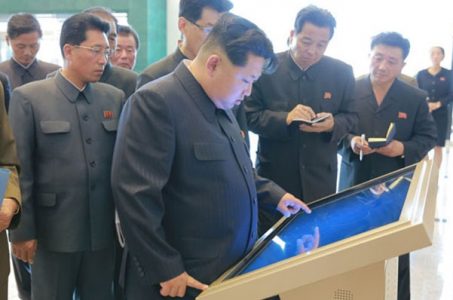 Companies associated with the authorities of North Korea, secretly develop and sell a variety of software around the world. This conclusion was reached by the authors of the report, published by the Center for Nonproliferation Studies, James Martin (James Martin Center for Nonproliferation Studies), the largest non-governmental organization dealing with the proliferation of nuclear weapons.
Products of the IT sector in North Korea are not subject to international sanctions, although in 2017, unilateral restrictive measures on the DPRK in this sphere were imposed by the decree of the President of the United States Donald Trump. At the same time, the authors of the report note, because of the non-material nature of IT-sector services, these sanctions are easily enough to be bypassed.
Companies hide their connection with the government of the DPRK through the creation of chains of intermediary organizations, mainly in China, Southeast Asia, Africa and Russia: the formally final sellers of IT technologies have nothing to do with Pyongyang, and the authorities of the above-mentioned countries often do not too interested in conducting investigations to establish the ultimate owners.
Products manufactured by these companies are extremely diverse - from software for data encryption and VPN to fingerprint scanning technologies (purchased by Chinese companies and the Nigerian government) and face recognition programs. Companies related to the DPRK also earn on simpler things, such as the creation of business management systems or conventional websites for millions of corporate customers around the world.
Pyongyang-affiliated structures revealed numerous clients in the West: from small private companies in Europe to "at least one influential defense company in a US ally", as well as American primary schools and law enforcement agencies. The authors of the report express their fear that in fact, in this way, Washington and its allies can indirectly pay for the DPRK's nuclear program, including those from taxpayers.