7-07-2017, 08:21
In the Chinese Shanxi province has established and launched the world's first solar power station, which from bird's eye looks like a huge Panda.
The total area of the plant is about 100 hectares, reports The Telegraph.
It is planned that it will have a capacity of 100 MW and over 25 years of operation will produce 3.2 billion kWh of green power.
Photo By The Telegraph
The station consists of panels of black and white colors, which together constitute the image of a big smiling Panda.
The idea of building a power plant was implemented with the support of the UN development Program.
"The design of the plant in the form of pandas can inspire young people to engage in the production of solar energy," said CEO of Panda Green Energy Li yuan.
7-07-2017, 08:19
In Japan, technology from Toyota, showed them the collected work of the Human Support Robot and at the same time and tested it. The purpose of the project is to help people with special needs who are confined to wheelchairs and beds.
News reports "Press Ukraine".
A few years ago, the company decided to create a robot that could help people with disabilities. They created a robot Human Support Robot has a manipulator, which he is able to take and move objects of different shapes. In addition, the developers have built a camera, which allows the gadget to navigate the room.
The company reported that the robot is able to give the owner a bottle of water and open the door. Unfortunately, the management of Toyota has no plans yet to launch mass production of a robot assistant.
7-07-2017, 08:17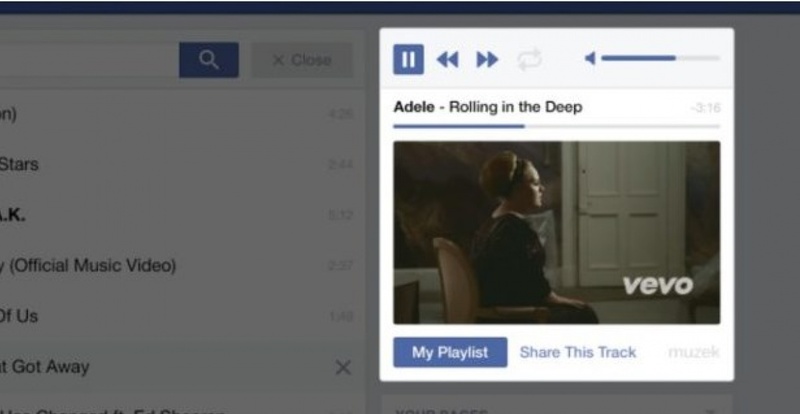 Many users claim that still has not walked away from the "Vkontakte" only because of the possibility to listen to music.
Now you can drop this argument, since the streaming music service is now available in Facebook.
Of course, it sold itself is not a social network – extension MuzekBox created the Ukrainian developers of the company StepInMobile.
The extension is available for Chrome and Opera stable versions, Firefox, Safari and Internet Explorer in an unstable beta. After installing it in the Facebook interface will appear the controls of the music player.
He will be able to search music in the search bar Facebook, add it to your playlist and share with friends. If you want, you can import a ready-made playlist of "Vkontakte", but you need to give the plugin access to your account on the Russian social network.
It is noteworthy that the service plays music from YouTube, thus, in fact, the user listens to clips of the artists. Side player you can see a small window with the video. Obviously, therefore, the developers overcame a severe limitation on pirated content on Facebook.
How to install Google Chrome
(the app works only on PC, with the phone would not start)
Go to the application page https://muzekbox.com/
Click the green button.