Date: 23-07-2017, 08:40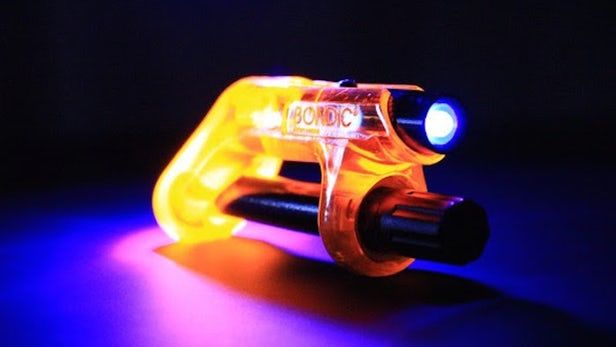 Usually welding machines represent massive units, all of which are professionals. But have got in technology and innovation, seriously reducing the dimensions of the tool for welding.
BondicEvo is an advanced plastic welding machine, which is not able to produce some serious and major work, but at the household level, perfectly cope with their tasks. BondicEvo superficially resembles a water pistol, but it is necessary to turn it on and it becomes clear that this is a serious tool capable of many things.
On Kickstarter appeared plastic welding machine
BondicEvo works by spraying materials, like plastic, metal or glass, after which the substance imposed by the gun harden with a UV lamp. The whole process from spraying and before complete solidification takes place in just four seconds.
Currently find BondicEvo in the sale, as he is the subject of a crowdfunding campaign on Kickstarter where you can pre-order welding machine only $ 11.