Date: 27-07-2017, 08:33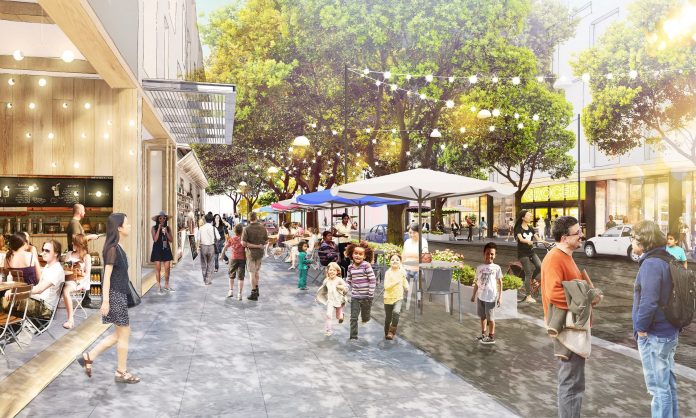 And while everyone is worried about what social networks degrade the quality of real communication, Facebook brings. The company plans to build in front of its headquarters in Silicon valley — 1,500 homes.
Mark Zuckerberg explains a similar idea that the regional government has failed to improve the infrastructure at the expense of investment, which was not enough, and now due to this, in the Silicon valley have started this housing crisis. And journey to work for many employees has been delayed for long hours and be too costly.
"Our goal is to create an integrated, multi-functional settlement, which will provide the much needed for life housing and transit solutions, office space," — says about the company's plans, Vice-President of Facebook John Tennis.
According to the founder of Facebook such measures as the rent in Silicon valley is exceptionally high, and live to the company's employees as it is necessary. The company has already presented to the local Council plan for the construction of a new quarter, according to the project in the district will be not only houses, but also shops and other places necessary in everyday life.
At this time Kirsten Keith, mayor of Menlo Park, welcomed the initiative Facebook and noted that the region is characterized by a rapid growth of jobs since 2010 (640 000), but he also could not provide a sufficient number of residential apartments and houses: "the Housing crisis. I hope that there will be more high-tech companies with programs for affordable housing."
Facebook will build a village for their employees
At the moment the company Facebook employs more than 9000 people.
Besides the construction of houses in the company of Facebook and thinking on the resumption of rail transport, already invested one million dollars, and if the railway is for all research to be effective for delivery staff, then it will invest at least ten million dollars.
By the way, Facebook is not the only company that decided to provide their employees with housing, pretty much the same thing now Google is doing but on a smaller scale, the Internet giant is ready to provide all 300 apartments over thirty million dollars.
Despite the rosy prospects, of a thousand homes, only fifteen percent will be below market price. At the moment the monthly rent costs about four thousand dollars, which exceeds even the new York performance. And buying an apartment will cost the resident of Silicon valley in almost nine hundred thousand dollars, roughly speaking, a fortune.