3-09-2017, 08:19
If you have a dog or cat you can monitor your pet using a special camera, even being passed from the house. However, what if you have fish? For fish created by the self-propelled cleaning device MOAI, which has a built-in HD camera, allowing a sneak peek at the fish in different parts of the aquarium, when you can't do it personally.
MOAI cleans the aquarium, while its outdoor unit motorized, in fact, it's a robot. He moves automatically, self. Users can customize the cleaning schedule via an accompanying iOS/Android app on your smartphone. In addition, the robot is equipped with a built in camera with a resolution of 1080p. Because the device is associated with a home Wi-Fi network, users can view the camera image in real time, wherever they were.
Created an Autonomous robot for aquarium fish
For MOAI you can see how he moves by himself, or you can use the app to move it up/down/left/right manually. In addition, you can save some space in the aquarium in the device memory as "favorite", to watch the fish with the most appropriate angles. If users see something they like, they can take pictures or record video. When the battery is flat MOAI automatically swims to the charging station, which is placed in the aquarium, to save myself from having to constantly charge the device.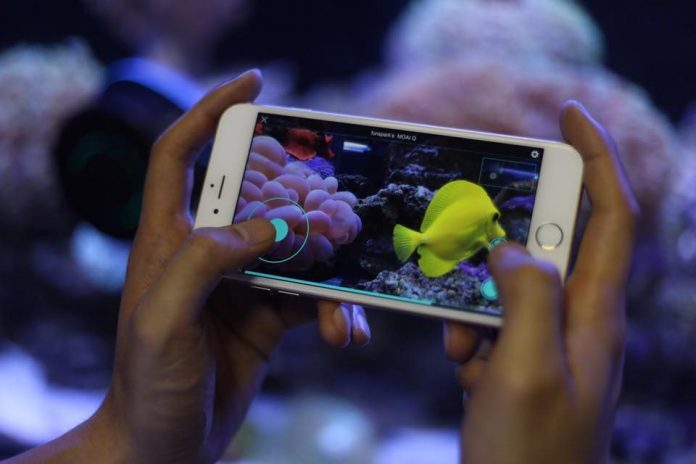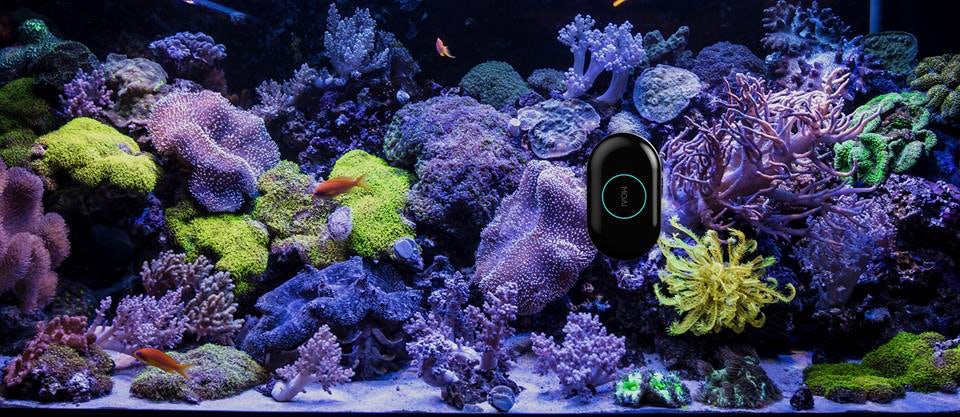 3-09-2017, 08:16
The refrigerator is able to navigate in the room and responds to voice commands of the owner
IFA 2017. Photo: Panasonic
IFA 2017. Photo: Panasonic
The Japanese company Panasonic in the framework of the exhibition of consumer electronics IFA 2017, which takes place in Berlin in the first week of September, presented a robotic refrigerator that responds to voice commands and independently moves around the room. It is reported N+1 with reference to CNET.
With the development and cheapening of electronics appliances gradually become more complex and acquire additional features. Today the technology of speech recognition allow you to integrate voice-almost anywhere, from car to refrigerator. Also popular extra screens, wireless modules, and touch control, but other modifications of appliances, as a rule, still not too popular — for example, an independent movement that while mass has got only ribopyranose.
Now Panasonic has introduced the self-propelled refrigerator mini-bar that knows how to navigate in the room and responds to voice commands of the owner. A small device on a wheeled platform can independently drive up to the desired point, focusing with a set of depth sensors and laser sensors. Additionally, the refrigerator is linked to a database through which it can recommend snacks that are appropriate to the beverages stored inside.
According to Engadget, in the future, Panasonic is considering the installation of a heating surface at the top of the device for serving hot dishes. It is currently unknown whether Panasonic serial commercial release of the self-propelled mini-bar, or he plays the role technology demonstrator.
There are other unusual examples of automation in everyday life. For example, a Dutch startup Innovation In Motion introduced a device for automatically opening and closing curtains as the South Korean company Narah has developed a clever robopolis that allows you to automate devices managed by traditional switches and buttons.
3-09-2017, 08:13
Televisions with 4K resolution have not yet managed to get wide distribution, and the company Sharp has already announced a model with a resolution of 8K.
The device is Aquos 8K TV has a diagonal screen of 70 inches and supports a resolution of 8K (7680×4320 pixels). This is 16 times greater than standard Full HD resolution (1920x1080 pixels).
The manufacturer describes the image transmitted by such a resolution as "very real, with ultra-clear details that even you don't always see with the naked eye".
See also: representatives of the company Motorola staged a large-scale drop test (VIDEO)
Announced new compatible with Dolby Vision HDR and BDA-HDR. It remains only to find the content which will reveal the possibilities of the new 8K TV Sharp Aquos TV. Yet broadcasting in 8K resolution leads only to the Japanese NHK the operator.
Sharp intends to start sales of its new Aquos TV 8K TV by the end of this year in the markets of Japan and China. In March 2018 the device will be available in Europe. The price of new items not yet specified, but according to unofficial data, it will be about $9000. The company also plans to introduce several other products with support for 8K resolution to create a whole ecosystem, including cameras and receivers of the signal.