23-09-2017, 06:12
Long-standing rumors that the company Razer is developing its own mobile device, finally gained ground. For the first time about this possibility talking after Razer acquired the company Nextbit, create a "cloud" smartphones Robin. However, any hints on what the device will do the Razer, have been reported. Until recently. Recently the company's CEO Min-Liang tan said that the new device will be designed for gamers.
"The most common rumor about Razer says that we are going to create a device — said Min-Liang tan. Well, I can say that about something similar we really are working, and our target audience will be gamers. <...> We hope to release a device before the end of this year. Work is in full swing".
Unfortunately, more specific data CEO of Razer is not provided. However, based on his words, we can assume that the company is developing a gaming smartphone, tablet, mini-PC or even a portable console. As Razer is, according to tan, is planning to expand its influence and open up new markets, it will be no surprise if she sets foot on this territory. But while this is only speculation. As is the case in fact will be known by the end of 2017.
Source: 4PDA
22-09-2017, 06:49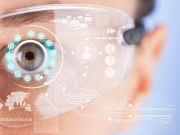 That voice control and related assistants has penetrated into many gadgets, it is already possible to accept. But virtual assistants continue to capture unexpected household items. Recently had a smart refrigerator from Panasonic, now Amazon has promised glasses with built-in Alexa, writes The Guardian.
The new device can be called "smart glasses" but it has an important difference from those of Google Glass without the camera. Accordingly, immediately disappear, all the issues related to privacy and invasion of privacy of others. For that including Google Glass and has not received mass distribution.
Instead, Amazon simply integrates the glasses access to his assistant Alexa. That is, the functionality is the same column Amazon Echo, but transformed into glasses, and music in this format is normally not listen to. Points will be to understand human speech, and in response to transmit sound via bones. Glasses will be implemented with the technology of reproducing sound using vibrations that spread to the skull. This design will be able to do without the speakers.
It is expected that the glasses will present together with new security video system Amazon. It is integrated with the device Echo Show and will also submit to Alexa. Analysts describe the Alexa and its related products as one of the most successful in company history. According to the latest sales of smart speakers in the USA 76% is owned by Amazon. Likely glasses will increase the distribution Alexa.
22-09-2017, 06:46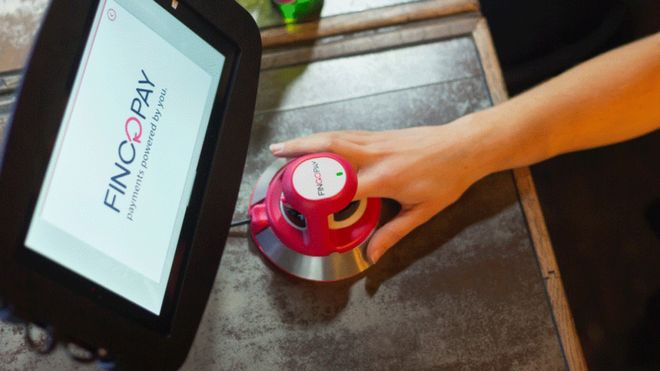 Supermarket Costcutter in London is testing a biometric payment system in which payment for goods using the unique vein patterns of fingers.
Technique in which an electronic scanner-reader displays Vienna's finger and generates a unique password that is tested in the Costcutter supermarket on campus of the University of London Brunel.
Subsequently, if testing is successful, the technology Fingopay can start to use in other stores.
During registration, users are required to bind a venous pattern of a finger to a credit or debit card and then pay for goods without having neither a card nor cash.
Some experts however doubt that biometric systems have some advantage over traditional payment methods.
Technology Fingopay developed technology giant Hitachi and a biometric payment company Sthaler received a license for its launch in the retail sector.
The hackers managed to copy the fingerprint on the photo
Applications in smartphones forced to spend more
Countries where cash almost said goodbye
A new method of payment especially appeal to youth, says Executive Director Sthaler Nick Dryden.
"Today's youth need things to be easier, more convenient, safer and faster," - says the head Sthaler.
"Look at the results of the experiment and decide how we will proceed," - said the press Secretary of the supermarket chain Costcutter.
In 2014, Barclays Bank introduced a similar technology, developed by the same company Hitachi. Similar desktop reader finger was let for corporate clients.
In the beginning of this year Fingopay has already been tested in one of the bars in the London borough of Camden. Then, to test the new system, registered 2000 people.
Safe or not?
The representative of the company Sthaler believes that the new method of payment is the most secure form of biometric payments, is not currently identified any vulnerabilities or data leaks.
Consultant security's Graham Cluley refers to the novelty somewhat skeptical: "Earlier, implements biometric payment systems using fingerprint was easy to cheat. The problem with biometric data is that unlike cards or application data, they cannot be replaced in case of burglary".
"If someone got access to your biometrics, nothing can be done, we can't change the finger. It seems strange to me so urgent haste to implement this technology rather than traditional identification methods", - said the expert.
Professor Alan Woodward from the University of Sussex, believes the system is more secure than previous biometric methods.
"This method is based on the fact that the blood flowing through the veins that gives the opportunity to make sure that it uses a real, living person. Such a system is much more difficult to cheat".
22-09-2017, 06:44
After drones became a popular pastime among the Chinese, the government began to think about the conduct of registration of drones. In addition, are in development and use of remote-controlled aircraft.
From June 2017 Chinese fans of drones required to register all vehicles whose weight exceeds 250 grams, and in order that the owners could explore the possibilities of devices, the Association of aircraft owners contributed to the construction of a special landfill near Shanghai.
In Eastern China was more than a hundred major manufacturers of aircraft. These enterprises not only to export, but create products for the domestic market. Now in East China was more than 120 thousand drones, so they need somewhere to run.
"Polygon will be a great place where every owner will be able to master the subtleties of control the drone and to learn the rules of their operation", — quotes the head of the Association of owners of aircraft to China Daily.
In addition, this test facility will allow to test the vehicles not only owners, but also manufacturers. All flights on the ground are at altitude up to 150 meters under the supervision of experts, ensuring the safety of visitors.
22-09-2017, 06:42
Employees of the Japanese company DEVTAC created a ballistic helmet of the future. Novelty surprises with its unique abilities.
Ronin helmet is like a toy, but actually covers the face and head of the operator, and can provide protection from 9-mm pistol bullets. In addition, the protection level of the helmet is resistant when in contact with a more substantial ammunition.
Ronin is equipped with additional front plates. On the surface of the device are straps and mounts for new devices lights and vehicles covert surveillance. the entire complex weighs more than two pounds.
The developers also essentially work, except for the mechanism of ventilation and strong glass, on the design of ballistic helmet. Externally, the instance is reminiscent of a mask for active sports and looks like more of the sci-Fi movies.