Date: 22-10-2017, 09:04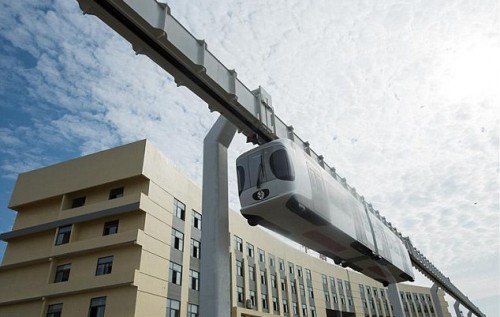 China plans to build a commercial hanging rail lines using trains powered by lithium batteries, which will allow to solve the problem of traffic jams and pollution in scenic areas.
This writes Xinhua.
It is reported that in Guizhou province (southwest China) has completed construction of an overhead monorail line stretching more than 10 kilometers for trains powered by lithium batteries, said a member of the Chinese Academy of Sciences Zhai Animn.
See also: 7 technology that will change the car beyond recognition in the future
Another similar line in Chengdu – administrative center of Sichuan province (southwest China), is in the process of planning, he added.
Last year, a train powered by lithium batteries with a speed of 60 km/h successfully cruised the 1.4-kilometer trial monoreligious line, developed by the research team Zhai Wanna. The total mileage of the composition as a whole, has 10 thousand kilometers.
The cost of construction of cableways are less than one fifth of the similar construction of the metro system. Besides, such roads do not pollute the environment and do not affect ground targets.
Read also: Dubai has started testing flying taxi
Monorail is a new choice to solve the problem of traffic jams in the cities, as well as a good vehicle for visitors in scenic areas, said Zhai Animn.
Currently, some cities of China, including Hancheng (Prov. Shaanxi, Northwest China), are planning the construction of elevated monorail lines.