Date: 31-07-2018, 06:40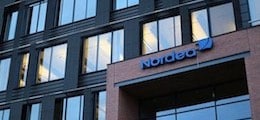 (Bloomberg) - Something interesting happened in the Swedish financial sector last quarter: the only major bank that has managed to cut costs is also cherishing some of the industry's most ambitious plans for replacing people with robots.
Nordea Bank AB, whose chief executive, Casper von Coskull, says that in ten years only half of the current employees can remain in his industry, and 6,000 jobs are cut. Von Koskull argues that only in this way can competitiveness be maintained in the future, while automation and robots replace people in all areas - from asset management to responding to calls from retail customers.
Although many in the financial industry are struggling to digest this information, the latest accounts of Swedish banks indicate that leaders in one of the most technologically advanced countries in the world are inspired by the example of Nordea.
The head of SEB AB, Johan Torgheby, states that "everything that can be automated will be automated."
Nordea, which is the only systemically important international bank in the Scandinavian region, reduced total expenses in the second quarter by 11 percent in annual terms, reducing staff by 8 percent to approximately 29.3 thousand people. As of the end of 2017, the number of employees of Barclays Plc, which has almost the same market share as Nordea, was about 80 thousand, according to the latest data. At the same time, the assets of Barclays are more than double that of Nordea.