Date: 23-03-2019, 07:07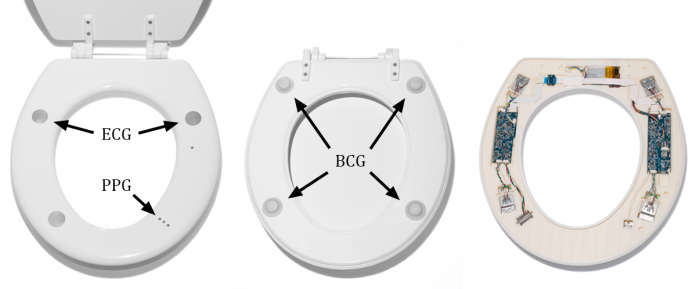 In the United States, scientists from the Rochester Institute of Technology have developed a toilet seat to monitor the state of the cardiovascular system. The novelty is designed to reduce the rates of re-hospitalization of patients with congestive heart failure. The mechanism of work, scientists have described in an article in the journal JMIR mHealth and uHealth.
The toilet seat is equipped with devices for reading the electrical and mechanical activity of the heart, heart rate, blood pressure, oxygenation of blood, as well as the volume of blood passing through the heart with each stroke. A special algorithm will analyze the patient's condition and in the event of his deterioration, transfer data to cardiologists.
Such an approach makes it possible to detect deterioration even before the onset of noticeable symptoms and, instead of hospitalization, only a consultation with a physician.
It should be noted that the seat will save the hospital money - the penalty for re-hospitalization of 150 patients is about $ 500 thousand per year, while providing the same number of patients with seats - only $ 200 thousand.