Date: 29-04-2019, 07:13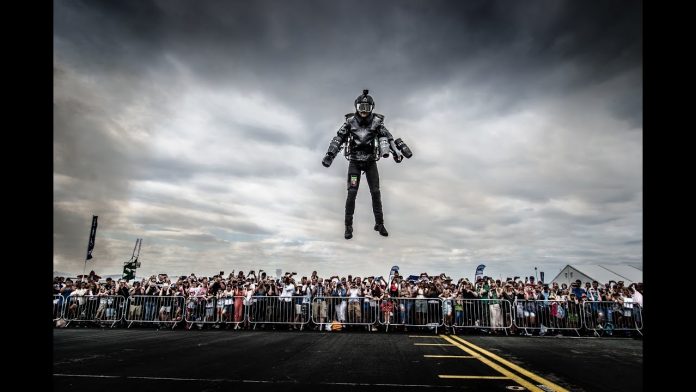 Flying suit printed on ЗD printer presented in the USA. This is reported by Fakti ICTV.
The report notes that the suit allows a person to take off freely and gently descend. It has 5 turbojet engines that can run on different fuels.
Made of nylon and aluminum and has a speed of 52 km / h.
This is a development of the British company Gravity Industry, which creates flying suits.