Date: 5-09-2019, 05:47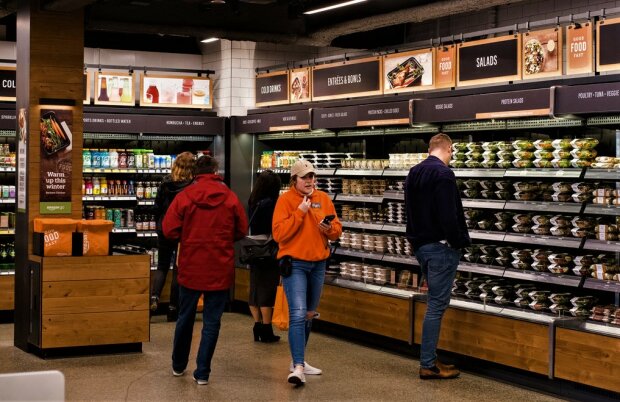 Amazon is testing the payment of goods with gestures.
The innovation from Amazon involves not only payment for goods by gestures, but also identification of the buyer by drawing on the palm of your hand. This was reported by the RBC-Ukraine portal.
The company plans to link customer biometric data with their accounts and billing information. Soon, with the help of this system, people will have the opportunity to pay for goods with gestures. This system will be called Orville.
However, as it became known, such an identification system is different from fingerprint scanners, since it does not require physical touch of the hand to the scanning surface. In particular, the Orville system will use computer vision to process and determine the shape, size and pattern of a hand.
It is expected that this technology will soon be introduced in Whole Foods supermarkets.
Earlier reports, Netflix, an American provider of movies and TV shows based on streaming video, introduced the official documentary trailer called Inside Bill's Brain: Decoding Bill Gates.
The three-part film, which was shot by an Oscar winner, director Davis Guggenheim, tells the story of the life of Microsoft's creator Bill Gates. The author of the film tells comprehensively and completely uncensored about the life of an entrepreneur with a capital of $ 102.8 billion: how he manages to find unique solutions to the most complicated world problems.