Date: 15-10-2019, 05:46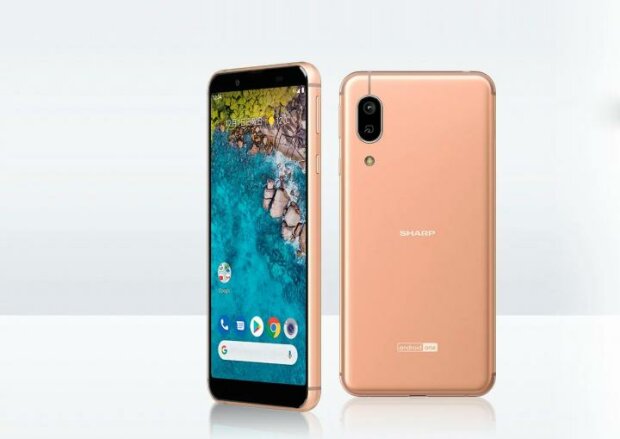 The main highlight of the gadget is the largest autonomy in history
The first Sharp mobile phones the world saw in 2000, and as often happened with any SHARP product, these Japanese phones were able to surprise the public. Now the company has prepared a new product that has some interesting features, including the declared autonomy at the level of one week.
Sharp Corporation introduced the S7 smartphone
Sharp Corporation introduced the S7 smartphone
Sharp has announced the Sharp S7 mid-range smartphone, capable of running on a single charge for up to a week, although its battery is not the largest. This was made possible thanks to several of its qualities - not unique, but important, write Vesti.UA
Firstly, Sharp S7 runs on pure Android 10 without any impurities and additional applications, and not Android 9 Pie with Sharp Emopa 10.1., So that nothing will consume a charge in the background. Secondly, the firmware itself is very well optimized. Thirdly, the Sharp S7 uses an IGZO screen with a resolution of 2160 × 1080 pixels, which consumes energy at the AMOLED level, and the picture quality is at the IPS level. And plus the battery itself is 4000 mAh, like many Xiaomi. True, support for fast charging is not reported.
It is known that the Sharp S7 smartphone will go on sale in Japan in mid-December, but its estimated price has not yet been announced. The smartphone will be available in peach, silver and gray.
Also, according to Sharp, S7 will receive at least one major update 24 months after launch and will receive 3 years of security updates, starting from the moment it goes on sale.
Note that, in fact, the Sharp S7 smartphone appeared as a result of rebranding and a slight reduction in the characteristics of the Aquos Sense 3 Lite model. So, the Sharp S7 will come with less, up to 3 GB, RAM, less memory (up to 32 GB) and a fingerprint scanner.
As for the camera, it is represented by one module with a 12 megapixel sensor. In turn, the front camera shoots with a resolution of 8 megapixels.
The housing provides protection against water according to IPX5 / 8 and against dust according to IPX6.
Among other features of the new items from Sharp, the following appears:
Support Communication Standards: 4G / LTE
Dimensions: 147x70x8.9 mm
Weight: 167g
Processor: eight-core (4x2.2 GHz + 4x1.8 GHz), Qualcomm Snapdragon 630
Display: 5.5-inch, IGZO, resolution 2160 × 1080 pixels
Main camera: 12 MP, sensor with backlight, F2.0, angle of view 83 °, electronic image stabilization, image processing processor ProPix2, LED backlight
Front camera: 8 MP, back-illuminated sensor, F2.2, viewing angle 86 °
Communications: Wi-Fi 802.11 a / b / g / n / ac, USB Type-C, Bluetooth v5.0, NFC, GPS.