Date: 21-10-2019, 05:49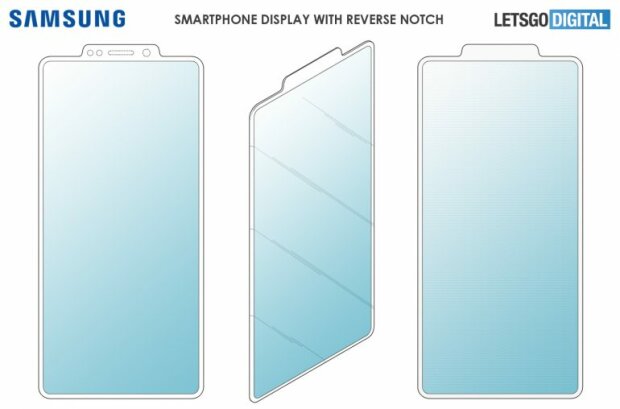 Samsung continues to amaze its customers and does not stop there. Recently, developers have invented a new connector for the camera and patented it, according to the portal LetsGoDigital.
The manufacturer set out to create the optimal practical and at the same time aesthetic design of the camera. The main problem is how to combine simultaneously increasing number of cameras and screen area in one model. It seems Samsung was able to put all the puzzles together. The designers and the designer suggested using the so-called "back cut". Simply put, the cameras will protrude from above the part of the body.
Just recently, on October 7, the publication of the Samsung Display patent by the South Korean Intellectual Property Office (KIPO) appeared. Given the specifics of the project, the description is a rather mean description of the design of the future news. It says: "The cameras are located in a ledge above the top of the phone. It's possible to arrange cameras and speakers there, and due to this solution, you can increase the screen area. "
Judging by so many "colorful" descriptions of consumers, something incredible awaits. An image of know-how is also attached to the patent. There is enough space for the front camera, sensors and speakers.
It is worth noting that not only Samsung was engaged in similar developments. Similar patents of other companies were registered, but apparently they were not crowned with success. As an alternative, they were developing the space for cameras under the screen, but these ideas have not yet been translated into reality.