Date: 24-11-2019, 07:06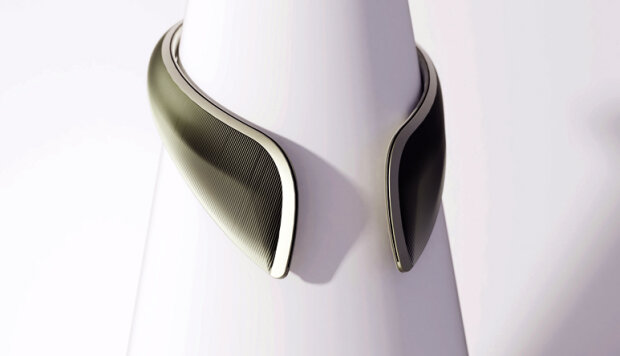 Amazing invention
Scientists do not cease to amaze with their new inventions, which should improve a person's life and make him more comfortable. This time they decided to please the female part of the population.
Scientists do not stand still and each time improve their inventions, bringing them to the ideal. In addition to improving human life, they also help maintain good health.
So, the London studio Seymourpowell has developed a unique necklace that will help protect human skin from any danger. This invention was reported by DeZeen.
According to the inventors themselves, such a necklace is a response to the threat of water shortages in the world. It is quite capable of protecting human skin from any cataclysms. In addition, this necklace has a very attractive appearance, which undoubtedly will appeal to many girls.
"Life in a modern metropolis is incredibly difficult: poor air quality, limited resources, high temperatures and the like. All this affects not only the body, but also our mental health. We are trying to change the way things are going with the new device, "said Marielle Brown, director of Seymourpowell Studio.
The device collects detailed information about where the person is now, and synchronizes it with the characteristics of the human skin condition. Based on the identified factors, the air condition around the person is already improving, and the missing components are distributed. They are stored in special vessels inside the necklace.
"We sought to learn how cosmetic brands can help not only protect our customers from the changing climate, but also provide more mobile offers and services," says Mariel Brown.