12-01-2022, 06:02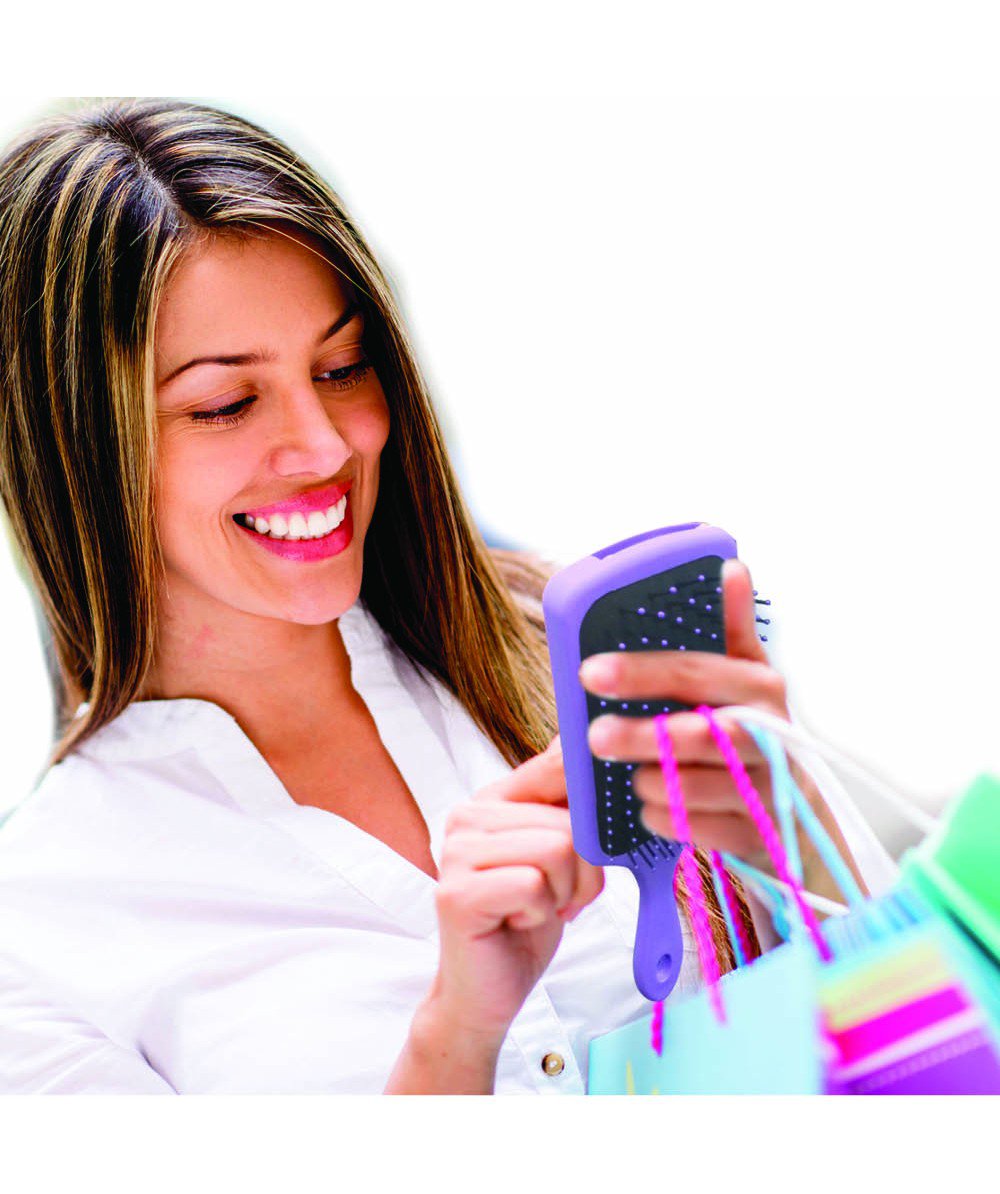 Personal non-property and property rights for the invention belong to the author and protected under current legislation.
The name "smart comb" is already in use. Platform "Innovator" and the author of this idea is his artistic project smart comb "Innovator".
Smart comb "Innovator" in their capabilities will already be known functions of alignment and the ionization of the hair. There will also be a backlight while using this smart device that will be convenient in poorly lit environments. All these functions will be applied mostly to combs of the type "massage brush". But that's not the main opportunity a smart comb "Innovator".
The back side of the smart comb"Innovator", in the embodiment of the massage brush is equipped with a touch panel. All the control functionality that has been prescribed above, will be made on this touch panel. But this smart comb can also be as a smart device that will perform some of the functions of gadget - receiving and processing SMS messages, photo viewing and video content, social networking, and much more that can, as an example, smart watches. That is, the user of this device may, without departing from the process of restoring beauty to be and to work on the Internet as it is needed. Control and adjustment of the work smart comb "Innovator" will produce a special eponymous mobile app, which will be paid no the basis for download and use. Especially convenient is the use of barbers and stylists who can, during operation, throughout the day not to release the comb from his hands.
Of course, use this smart technology is possible and on the combs of type "comb". Only the smart brush will increase in size and weight. Charging such a smart combs will be performed as standard procedure and using the new wireless charging technology.
The mobile app will be able to assess the condition of Your hair with the help of special sensors that will be placed at the base of the bristles smart combs, to form the result and display on touch screen smart comb "Innovator". Remotely, Your personal stylist-hairdressers, having access to Your account in the mobile app smart combs, will receive the report such analysis of Your hair. Further, for Your and his decision, will determine Your appropriate next steps.
The idea is open for investment and for its full redemption.
+380505238948