Date: 14-08-2019, 06:36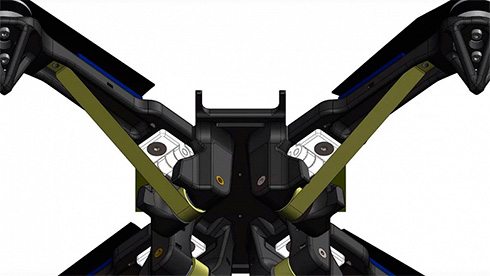 Drones with a large power-to-weight ratio are capable of impressive tricks, but a narrow hole can become an insurmountable obstacle for the device. A team of researchers from the University of California at Berkeley tried to solve this problem by developing a "passively-changing quadrocopter," which can temporarily fold to fly through a bottleneck.
"Passive" in the description refers to a folding mechanism that dispenses with actuators and a power source. The drone remains unfolded in the presence of engine thrust. As soon as the screws stop rotating, the springs fold the structure, making it more compact. If you correctly calculate the trajectory, you can fly through an obstacle with a narrow hole, which is shown in the video published by the developers.
Of course, there should be enough space behind the obstacle so that the drone can switch back to active flight and gain altitude.