Date: 15-08-2019, 06:34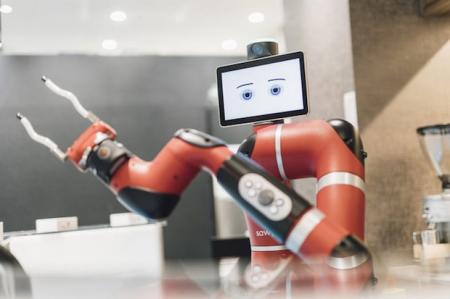 In one of Tokyo's cafes, visitors can enjoy coffee made by a robot and even chat with a one-armed barista. So that visitors do not get bored while they wait, the robot is dancing.
Like a real barista, the robot can prepare various drinks and process several orders at once. However, unlike his predecessors, he not only brews coffee. The program can determine the gender, age and even mood of the client. Depending on this, the smart machine will adjust its behavior and tone of conversation.
"Every day, artificial intelligence collects data on the facial expressions of customers and what they choose. With this information, he tries to improve sales by entertaining customers. If you please a customer, he becomes happier," said Masahiro Kano, head of the development company.
According to the company's calculations, at least in Japan, the demand for such robots will grow.
"There are a lot of problems in Japan - the population is aging, the birth rate is falling, there is not enough labor. We created this robot to help solve (these problems). And we also hope to spread our technologies in the world," Masahiro Kano says. While the main focus is work - coffee and tea. But the developers's plans - machines for making pasta, curry and ramen - were told in the Today news on the Ukraine TV channel.