Date: 12-10-2019, 07:06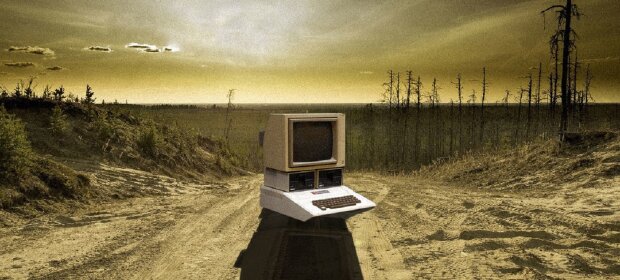 Collapse OS will be able to work on computers manually assembled from parts found in post-apocalyptic landfills.
The theme of "doomsday" has long been firmly established in all areas of culture and art. Books, games, films, Internet projects - all this has long and firmly entered our lives. Agree, there are even fairly wealthy people who seriously build shelters, hoping in this way to wait out the dark times.
But especially the insightful developers are beginning to gradually prepare for a situation where consumer electronics will no longer be as accessible as it is today, Unian reports.
For example, a Canadian programmer, Virgil Dupras, also thought about restoring the old world, so he developed the "post-apocalyptic" operating system Collapse OS, which can even work on calculators. More precisely, it operates on 8-bit Z80 processors that underlie cash registers or Sega Genesis consoles.
According to the developer, the Collapse OS system supports working with almost any equipment, and details for it can be found at any landfill.
The open source operating system provides the user with many useful features. So, in Collapse OS it will be possible to edit text files, use assembler to compile the sources, as well as read and write data. By the way, a keyboard, SD cards and a number of interfaces are supported. The developer believes that such a system will be very useful if the Apocalypse occurs.
Note that even though the system itself is still being developed, the source code is already on GitHub.
It is also known that the author has already invited other specialists to join the creation of a "post-apocalyptic" operating system. Dupras plans to launch Collapse OS on programmable graphing calculators TI-83 + and TI-84 + from Texas Instruments. Then it is planned to launch it on the TRS-80 model 1.
"I think I can finish the development myself, but it seems to me that it would be more fun to work with a couple of other specialists. Participation in the project requires a very specific set of inclinations (faith in the apocalypse) and skills (electronics and assembly z80). I think, on in the world there are not very many people who meet these requirements, but if there are any, I would like to find them, "said Virgil Dupras.