Date: 13-10-2019, 07:29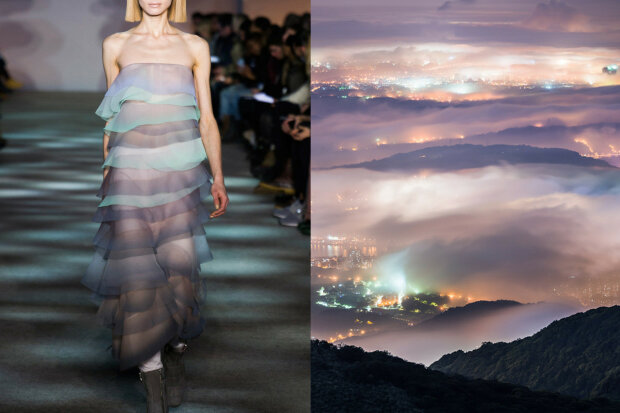 The know-how is that it can turn carbon dioxide into oxygen through photosynthesis, writes nlotv.
"By creating living textiles, we will develop users' emotional attachment to their clothes," the developer said.
Biogarmentry clothing fabric is made from living photosynthetic cells. In collaboration with UBC University, the Aghighi biofinished product was invented - living organisms that breathe by converting carbon dioxide into oxygen. This is the first nonwoven living textile in the world.
Photosynthetic tissue
Despite the environmental friendliness, this clothing is very convenient to use. Instead of washing, the owner will need to spray it with water once a week. By converting carbon dioxide into oxygen, clothing also directly improves the wearer's environment.
After use, it can be easily disposed of by composting. Photosynthetic textiles will last about a month, but this period can be extended if it is looked after properly.
As you know, human imagination is limitless, and this new work of art proves from the digital culture studio MSCHF, which is based in South Korea.