Date: 19-11-2019, 05:46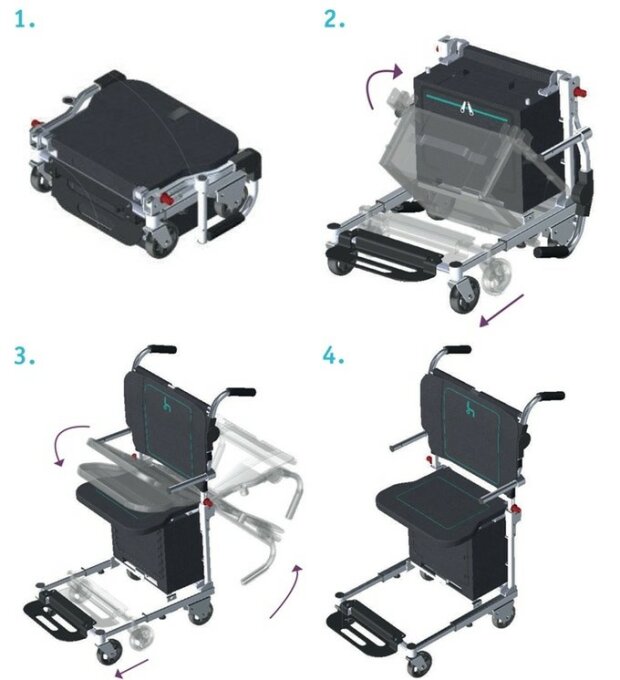 Universal invention!
Human genius knows no limit. American engineers invented a compact convertible chair, writes Fainaidea.
The device is definitely useful for travelers with limited mobility. Relatively light weight, compactness when moving and comfort are three key advantages of the new product. What is it like?
An ordinary-looking chair, capable of transforming into a suitcase with a handle through several manipulations. Only 6 kg and the invention can fit in the luggage compartment. A similar mass of the suitcase was obtained due to the use of a certain aluminum alloy, due to which the transformer chair turned out to be light and durable. Assembled, the suitcase has several compartments for documents and essentials. And in the disassembled, the chair is able to move sharply and at high speed, since it is equipped with a motor, and can withstand a person weighing up to 100 kg.
The author of the luggage chair Richard Williams called his creation Traveler Chair. The invention is still at the stage of finalization and testing. The estimated cost of a fixture in the US is approximately $ 625.