Date: 3-12-2019, 06:12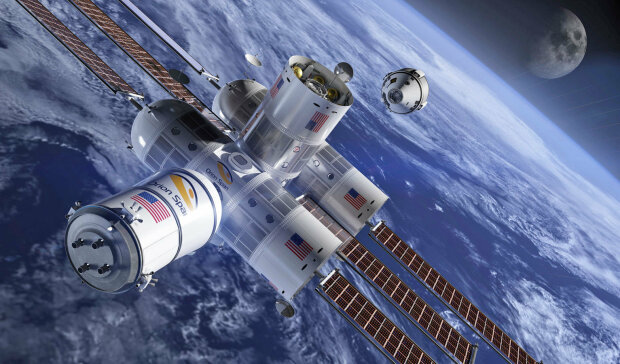 Space will become accessible to tourists: US specialists will build hotels in the Universe
Author: Julia Kotlyarenko
00:20 03.12
Incredible idea!
Space is getting closer and closer for everyone. This time, several American companies decided to build a hotel for tourists in space.
Photo: NASA
People have long puzzled over how to better and more efficiently master space. And here are a few American companies have proposed a radical solution to space exploration and even build several hotels for tourists there.
Thus, the California-based Gateway Foundation plans to build a huge space station that can accommodate more than 400 people, including tourists, researchers, doctors and domestic workers.
It is reported by Gromadske with reference to Reuters.
It became known that the Gateway Foundation is already developing a project to build a huge space station, which could accommodate more than 400 visitors, including scientists, tourists and even attendants. This is a large-scale project, which is taking place and may soon come to life.
As the developers assure that this will make it possible to save money and go on vacation not to overseas islands, but to space. Previously, it was even hard to believe, but with how the work on the project is going, it is likely that this will soon become a reality and people can actually fly on vacation into space.
It is noted that the company plans to place the first people at such a station as early as 2024. Accompanied by a crew member at the station will be able to stay 12 days with up to five passengers. The cost of such a trip will be 9.5 million dollars.
Guests at such a space station can enjoy sunrise and sunset, take part in scientific research and play table tennis in zero gravity.