1-11-2019, 07:27
Xiaomi introduced the "smart" pillow project on the Youpin crowdfunding platform, which will help you relax and relieve stress after a hard day. A small indentation for the neck is provided in the central part of the product. Here are three pulsed emitters that generate pulses with a frequency of 1000 Hz. Moreover, 15 intensity levels are available - this allows you to simulate various types of massage.
In addition, a heating plate is located in the recess. Thus, the pillow can serve as a heating pad. Six temperature conditions are provided in the range from 38 to 53 degrees Celsius.
The pillow is endowed with stereo speakers and a Bluetooth controller for wireless connection to a smartphone running Android or iOS. Finally, functions for monitoring the quality and duration of sleep are implemented. The novelty will be offered in two sizes: 60 × 34 × 7–11 cm and 60 × 34 × 5–8 cm. The weight is 1.2 kg and 1.0 kg, respectively. Currently, a smart pillow is available for order for about $ 42. Deliveries are planned to be organized in December.
31-10-2019, 06:09
The Chinese company DJI is conquering ever new heights in the miniaturization of its drones. A new big step on this path was the folding Mavic Mini weighing just 249 grams, which we all knew about the day before. Due to this weight, he does not even require registration with the US Federal Aviation Administration.
When folded, the device occupies only 140 × 82 × 57 mm (and when unfolded with propellers - 245 × 290 × 55 mm). Despite the miniaturization, the device retained the main features of the more advanced DJI drone - the Mavic Air (it weighs 430 grams), and in some aspects even surpassed it. For example, if Air provided up to 21 minutes of flight, then Mini is able to boast of all 30 minutes.
It is worth mentioning, however, that on the product page there are two Intelligent Flight Battery: lithium-ion weighing 100 g and a capacity of 17.28 Wh; the lithium-polymer weighing 50 g and more than half the capacity - 8.36 Wh . It can be assumed that the weight of 249 g is indicated taking into account a lighter battery, and a flight time of 30 minutes - for a heavier one.
At the same time, a full-fledged 3-axis stabilizer and the ability to fly up to 4 km (in the American FCC mode) or up to 2 km (in the European and, accordingly, Russian MIC / CE mode) migrated to the miniature drone. The camera and sensor also remained almost the same: the Mini can offer a 1 / 2.3 "CMOS sensor with a resolution of 12 megapixels, a lens with a viewing angle of 83 ° (24 mm in 25 mm equivalent) and an f / 2.8 aperture. Even the focus is not fixed, but variable, from 1 m to infinity. There are collision protection and positioning sensors, as well as a GPS receiver.
There are, however, very noticeable shortcomings: in sports mode, the Mavic Mini can fly at speeds up to 13 m / s against 19 m / s in the Mavic Air; in addition, the maximum video resolution is 2.7K (2720 × 1530 at 30 frames / s) or 1080p (1920 × 1080 at 60 frames / s) with a video stream of only 40 Mbps. For comparison: Air supports 4K / 30p at 100 Mbps. HEVC support could somewhat compensate for the low bit rate, but it is not there either.
DJI also significantly reduced its photo capabilities: for the first time in the Mavic family, the Mavic Mini does not support shooting photos in RAW format - there is only JPEG support. Obviously, the manufacturer is afraid of competition within its own family of quadrocopters and artificially limited the photo and video capabilities of the device, because today even inexpensive smartphones can boast of RAW or 4K video.
Therefore, it is not surprising that DJI focuses on family use and ease of shooting, as well as stickers for painting the body with markers. The DJI Fly mobile application contains various templates that allow you to create great videos with one click (for example, "Droni" (selfie from the drone), "Circle", "Spiral" and "Rocket"). Even beginners without video editing experience will be able to make workshop videos. And the Fly More kit includes plastic protection for 360 ° propellers, which allows you to safely remove indoors.
A basic set of a drone, a controller and one battery costs $ 399 in the United States, and the Fly More set, which includes 3 batteries, a charger for three batteries, propeller protection and a carrying bag costs $ 499. The company also released a number of accessories.
29-10-2019, 06:12
The American corporation Facebook introduced a new technology, thanks to which you can change key facial features so that face recognition systems can not recognize a person.
This was reported by Kommersant, reports BusinessCensor.
This technology can change people's faces in real time, unlike other similar programs that change appearance after recording or photographing. Facebook has no plans to use the technology in its products.
Facebook has been repeatedly accused of violating privacy policies in connection with face recognition technology. In 2015, Facebook was sued for identifying friends in published photos without demand. In August 2019, Facebook lost another appeal in this case, which could cost it billions in losses. In September 2019, the company went to meet users and announced that now each user will be able to customize face recognition technology on published photos. Source: https://biz.censor.net.ua/n3156408
28-10-2019, 06:16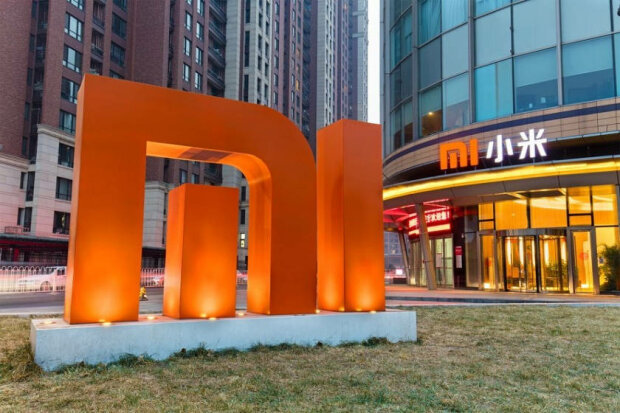 Unusual solution for an unusual smartphone
The battery on smartphones is an element with which great manipulations and improvements are still possible. For example, accelerating the charging process. Only in the spring, Xiaomi introduced the ultra-fast charging technology with a capacity of 100 W, which allows you to charge a 4000 mAh battery in just 17 minutes, and now it seems to be preparing another surprise.
Xiaomi is preparing a smartphone with two batteries
Xiaomi is preparing a smartphone with two batteries
According to insider information, the company will install dual batteries in their smartphones. This is a battery consisting of two halves. It is this design that will allow for ultra-fast charging, according to VoiceUA.
It is worth noting that Oppo has already successfully used this method. For example, the following phones received a dual battery: Reno Ace, as well as Find X. The first smartphone supports fast charging up to 50 watts, and the second - up to 65 watts.
Currently, it is difficult to imagine what kind of charging the following Xiaomi smartphones will receive, but there is reason to believe that the flagship models can support up to 100 watts. Currently, record performance models have Mi Charge Turbo with support for 40 watts.
By the way, did you know that the most popular Xiaomi products on Aliexpress are: a 19-in-1 electric screwdriver for convenient work with small parts, a magnetic rug for that screwdriver, an automatic soap dispenser with a foaming agent, and Xiaomi smart home control center.
It was previously reported that Xiaomi has released a smart retro-style LED lamp. The Yeelight smart LED incandescent lamp is equipped with a highly efficient incandescent microcircuit, and the luminous efficiency can reach 1171 m / W, which is higher in brightness and more energy-saving than that of traditional LED lamps. There is support for Apple HomeKit and Mijia, voice remote control via the Xiaomi Al speaker, as well as voice assistants: Tmall, Google, Amazon. All these are control methods and allow real control of the lighting in a supine position.
Hyser also wrote that Xiaomi introduced a long-life electric bike. The battery capacity of such a vehicle with one driver is enough for 75 kilometers and with a passenger for 55 kilometers.
27-10-2019, 06:44
Sinot Yacht Design from the Netherlands showed the Aqua concept, which will be the first in the world to run on liquid hydrogen. The project of a 112-meter ship was presented at a yacht show in Monaco, Forbes reports.
The authors of the concept believe that without refueling the yacht can overcome about seven thousand kilometers. In addition to the elongated stern, helipad and pool with a mini-waterfall, the features of the vessel will be a wheelhouse in the form of a capsule with a 360-degree view and the presence of a viewing room on the pointed bow of the yacht.
The yacht will be able to take on board 14 people in seven cabins. Moreover, all the premises of the vessel will accommodate a crew of 31 people.
Liquid hydrogen will be placed in two 28-ton vacuum-insulated tanks protected by armored glass. They are designed to maintain fuel stability at -253 Celsius. The only release of Aqua is water.
The maximum speed of the yacht will be 17 knots, and cruising - 10-12 knots. It is expected that in two weeks she will be able to deliver passengers from Barcelona to New York without an additional call to the ports.