Date: 14-09-2016, 21:53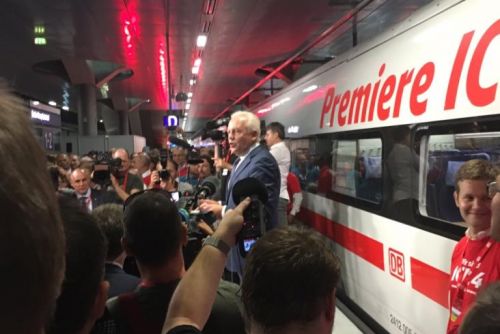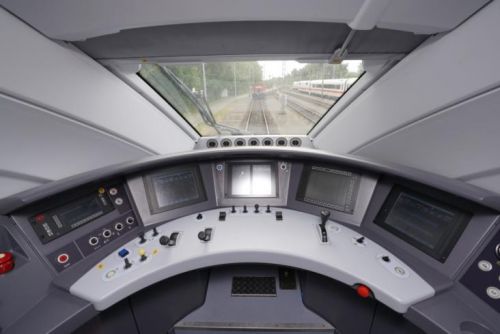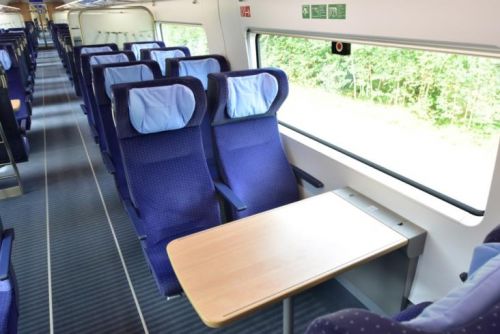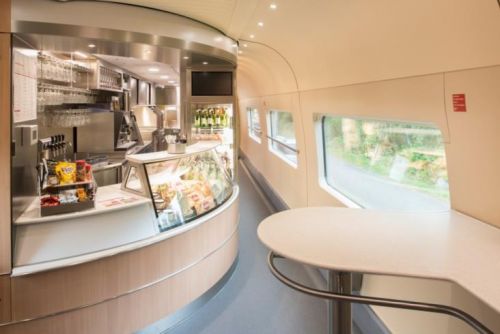 The Berlin Central station, took place the presentation of the latest line of high-speed trains - ice 4. The first passengers of the station and everyone could see the new train from the inside, reports IRJ.
New trains will start to work in Germany in December 2017. Now trains pass the test. Two part ice 4 will be tested on the route Hamburg-Hannover-Nuremberg-Munich.
Length six-carriage train is equal to 346 meters. The total capacity of the composition - 830 passengers, including 625 in the second class, and 205 in first class. The modular design of the ice 4 allows you to change the capacity of the train, adding or uncoupled the cars. The number of cars can vary from 5 to 12.
See also China put into operation the most modern 200-metre high-speed train (photo)
Lightweight railcar truck was developed by company Bombardier. Dvenadtsatistrunnye ice 4 weighs 740 tons, 120 tons easier than on the ice 1. The new train can carry 87 passengers more than ice 1. Also ice 4 consumes 22% less than the streamlined trains of the first generation.
Train ice 4 is equipped with an information system for passengers, real-time, improved air conditioning, which can work when the outside temperature up to 45 degrees. Also has a compartment for passengers with children, space for eight bikes and four wheelchairs. The train has two on-Board lift to facilitate the landing of passengers in wheelchairs. The lighting system ICE4 automatically adjusts the backlight depending on the time of day.
Recall that the German Railways in may 2011 he signed with Siemens framework contract for the purchase of 130 (85 desativado and 45 semiwagons), capable of speeds up to 300 km/h. the Total contract value, including options, equal to 5 billion euros.